​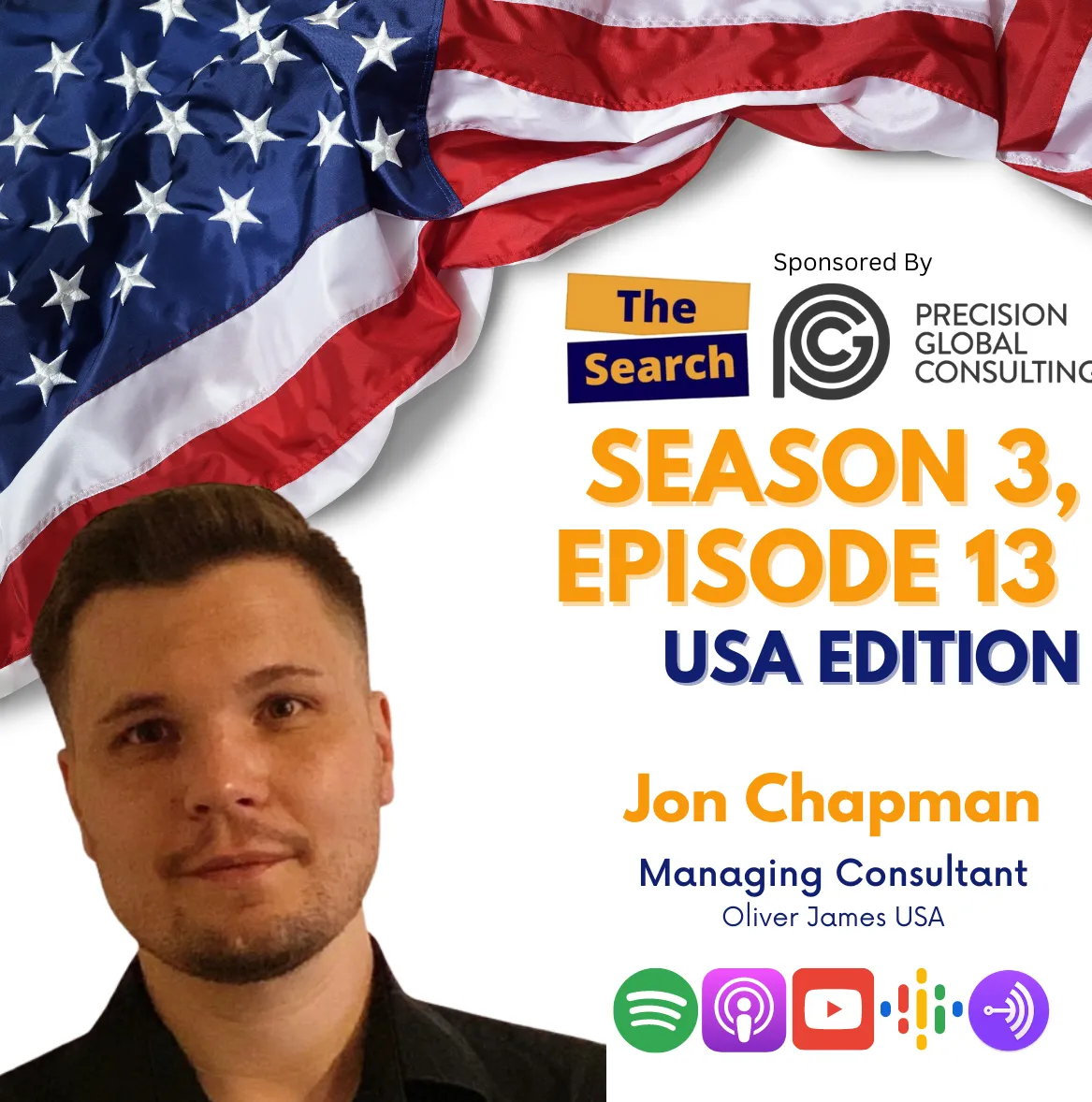 ​
​The Search Podcast Season 3, Episode 13 – The US Edition 🎧🎙

Elliott Manning had the pleasure of speaking to Jon Chapman, Managing Consultant at Oliver James USA. Originally from London, he is now based in Charlotte, North Carolina. Talking about his move to the US, transition to the market and so much more.

They understand that each client's mix of people, culture, and objectives is unique, so their approach and solutions are flexible and adapted to each person, team, company, and situation. Although your relationship with OJ is with your local consultant(s), their network, relationships, and knowledge of diverse local candidate pools are backed by those of their local permanent, contract, and temp team colleagues.

When working with international markets, they can access the market maps and relationships of the global OJ collective, giving you access to the best-suited talent in the market (not just the best talent available at that time). As such, you can come to expect a consistently high level of service and delivery, placing up to C-suite talent in permanent and contract positions, as well as project-based consultancy and temp solutions worldwide from their 12 global locations.

Their current areas of specialisation include: • Accountancy & Finance • Technology • Actuarial • Risk & Compliance • Transformation & Change Management • Underwriting & Claims

The Search Podcast is sponsored by PGC Group. The longest serving employer of record serving North America and they can compliantly engage with contractors on your behalf.

Removing operational complexities, so that you can focus on making your American expansion a success. They provide payroll, insurances, medical, dental, retirement, HR support and manage compliance so you don't have to.